Quality Self-Storage - West Portsmouth -22760 Galena Pike
22760 Galena Pike
West Portsmouth,
OH
45663
We're sorry, we are unable to provide free booking and reservation services for this facility. See one of our preferred facilities below.
Find storage near you
Reserve now, pay later

Cancel for free anytime
Nearby Storage Facilities
22756 Ohio 73
West Portsmouth
OH
45663
0 miles away
Starting at $75.00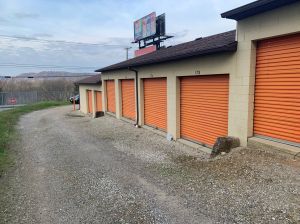 5 more photos
3368 Us-23
Portsmouth
OH
45662
1.7 miles away
Starting at $160.00
4 more photos
68 Duis Ave
Wheelersburg
OH
45694
8.7 miles away
Starting at $54.00
Is this your facility? Claim your listing!
Map of Nearby Facilities
What is SelfStorage.com?
SelfStorage.com is the one-stop shop for self-storage, helping you find the best prices on storage units near you.
We partner with storage facilities across the U.S. to list more than 40,000 locations—the most of any storage website.
By using our advanced filtering and search tools, you can view and compare storage options close to you without the hassle of calling around for prices.
Easily sort through self-storage amenities like climate control and 24-hour access as well as different storage options for your car, boat or RV.
Reserve your unit for FREE in a matter of minutes, whether online or by phone.
Looking for self-storage units in West Portsmouth? SelfStorage.com has 3 storage facilities within 15 miles.